The Weed Blog by StonerDays
StonerDays Dab Mats at wholesale pricing you just can't beat. Our dab mats are made here in Upland, CA. We specialize in costume designs for anything you might need. Check out our wholesale page and sign up. It's quick and painless. Please feel free to contact us with any question you might have.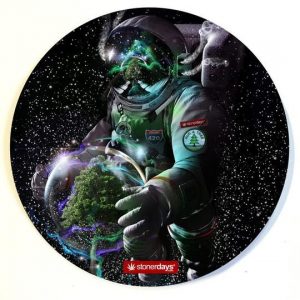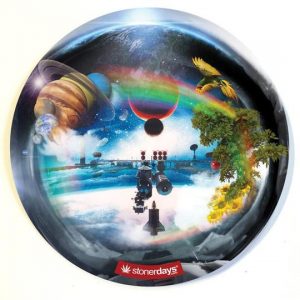 Cannabis Sativa stimulates the brain in ways we have yet to fully understand.
All colors become more vibrant, sounds more crisp and touching to the soul, and vibes becoming almost tangible. Psychedelic and spaced out mats like the "Homey Blotter" entice you to start dabbing no sooner than the moment you place it beneath your rig of wonder. Pimping it out and preventing party fouls like breaking glass or sliding when getting lifted. Astronauts displayed proudly on the "Save the Trees" mats take getting high just as seriously as you do earning that sacred space on your get high table.
Bill Nye certainly gets the picture as well, and who can argue with a scientist? Bursts of galactic lavender hues dancing around the planets in harmony with the Science Guy's. With dank dome takes dabs to a level of Nug nostalgia you'll never want to leave.
Getting the perfect design is all in the details, getting up close and personal with THC.
Which couldn't be depicted any better than this tantalizing Marilyn Monroe mat manufactured specifically to take your mind to all the right places. Cleavage and cannabis take yet another win ( as if they could loose ). The realistic dab works of art don't stop there, and if you're not careful you could wind up taking a bite from this fun pepperoni pizza mat when the dabs really start to hit. Or maybe seek inspiration within the grinder mat with luscious green nuggets bursting out around the edges giving you ideas to roll a doob after you ooze.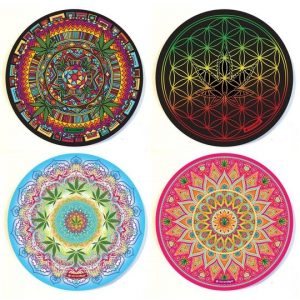 No need to limit this amazing Mary Jane artwork strictly to oil rigs, they work great as a huge coaster for bongs too! Kiss sticky surfaces and heat damage goodbye and say hello to unparalleled wonder on your nightstand instead. Even though you see the homie Willy Wonka as you torch the goods and inhale its way more than pure imagination how stoned you've just become. The trippiness from the "Mad Shatter" and "White Rabbit" mats is so appealing it seems tangible and it is.
Adding these sick stoner dab mats to your collection brings sessions to life making soaring to new heights truly attainable. Happy Dabbing Stoners!