Tees and Tanks Stoner Apparel
With the worst of winter behind us (knock on wood) and spring break imminent, now is an ideal time to start stocking up for warmer weather.  A quintessential staple in any wardrobe, can never have too many t-shirts.  You can still get your orders in and have stuff shipped out on time before flying off to your spring break destinations.  (Free shipping on all orders over $75 & your own Stonerdays nug mug.  Did someone say coffee...?  Note:
Free USPS shipping within US for orders $75+
) All our tees and tanks are 100% ring-spun cotton, giving it that soft, supple feel yet more substantial than your typically 50/50 blended tee.  The shirts all have our logo silk-screened on (we see you MJ - Hanes ain't the only game in town with tagless tees that don't bunch up around your neck).  And did I mention NAFTA-friendly to cap things all off?  Alright enough with the sales pitch and onto the goods... Throw it back with some of our designs paying tribute to the classics - Pink Floyd's Dank Side of the Moon and E.T. getting so blazed he don't need to phone home anymore:
  OK forreal...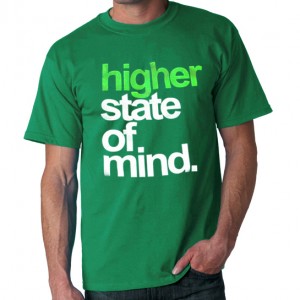 For those of you going to Ultra at the end of the month, you know you'll need at least one tank to rock while you're in Miami.  Why not make it a stoney one?  Thank us later when everyone is asking you where you got yours.
Finally, I'm just gonna end on this one cause I know chicks love their cats: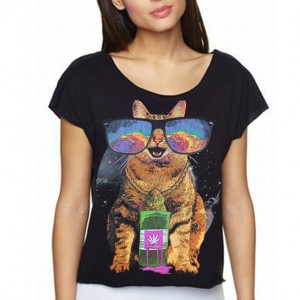 Tees and Tanks Stoner Apparel